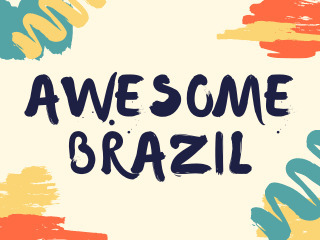 Every developer, at least once, must have come across awesome lists calls. These lists try to bring together in one place projects related to a theme or libraries for which they were developed.
Some examples of these lists are:
There are several other lists of this type, just search on GitHub and you will probably find one related to the topic you want. See several lists here.
These lists are very useful and serve as a basis for us to find solutions and tools to solve possible problems that we are facing or simply to facilitate some of our daily activities.
Claudison, o Filho da Nuvem introduced me to the repository of Felipe Fialho with the purpose of grouping Brazilian projects.
Here is my invitation, if you know Brazilian projects and believe that they deserve to be highlighted, feel free to open your PR in Felipe's repository, I believe he won't mind it!
Edit: I had created a repository for this purpose, but there is no reason to have two lists with the same purpose! Let's collaborate with what already exists!